"Every Blues Chord You'll Ever Need...
In Just Under 1 Hour"
The Essential "Must Have" Blues Chords for any playing situation are all here in one place. Organized for quick reference and usefulness.
Dear Friend,
Imagine having every chord you would ever need to play blues guitar, right at your fingertips.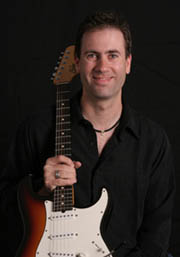 Sounds impossible, right? Far from it.
The thing is, most chord books full of thousands of chords are not made by guitar players.
Those chords "theoretically" exist… but in reality you would never actually play them (or try!)
With Essential Blues Chords you get every blues chord you'll ever need… and you get them all quick and easy.
In less time than it takes you to watch CSI, you can learn every guitar player's "must have" chord shape ready for your next tune or jam session.
The chords are divided up into 4 groups for easy access:
1. Open position chords – used primarily in acoustic blues, but Stevie Ray Vaughan was also a big fan in Pride and Joy.
2. Dominant 7th family – the 7th, 9th, 11th, 13th, and 7#9 (the Hendrix chord from Purple Haze.)
3. Major family – major, major 7, major 9, etc.
4. Minor family – minor, minor 7, minor 9, etc.
Now can you learn these chords from a chord book? Maybe… eventually. But why take the time to sift through them all?
They are all right here, and available for less than a large pizza.
Besides, if you don't like it for any reason you'll get every penny back.
Here Are Some Examples Of What You'll Receive…
First, we'll go over an open A7 and D7. These are the I and IV chord in a 12 bar blues in A…
Next we'll look at what is commonly called The Hendrix Chord.. the 7#9
Video quality of the final product is actually much better than these previews. These have been heavily compressed to work better over the internet.
Just Say "Maybe" And Give It a Risk-Free Test-Drive
For A Full 90 Days!
I'll make you more than just a guarantee…
It's my 90 day risk-free, love-it-or-leave-it, full money-back personal promise.
Get the Essential Blues Chords course and give it a whirl. If you don't love it, just let me know and I'll refund your payment… no hassles, no questions. And you don't even have to send it back.
Our 90 Day 100% Money Back Guarantee
Watch it, play with it, do whatever you need to do. If this course doesn't deliver everything I've promised, or if you're unhappy with it for any reason, just tell me and I'll immediately refund every penny, no questions asked.  Not only that, but you can even keep the course as my gift.
So Here's What To Do Next…
Right now, while its fresh in your mind, click the big "Add To Cart" Button you see below to get your copy.
You'll be taken to my hacker-safe and secure shopping cart, where your credit card or paypal information is completely safe.
The DVD and printed material will be on its way to you tomorrow… and you can pay by credit card or Paypal.
Or you can have it right now with instant access Digital Delivery. There's no wait and you will be able to stream or download it directly from the secure Member Portal.
And the best part, it's only $24.95 for the DVD version, and only $17 for the Digital Delivery.
To get your copy of Essential Blues Chords just click the yellow "Add To Cart" button below with your preferred delivery method. Within moments of your order being complete you will receive access instructions to the Member Portal via email. So you can be playing the blues in just a few minutes from right now!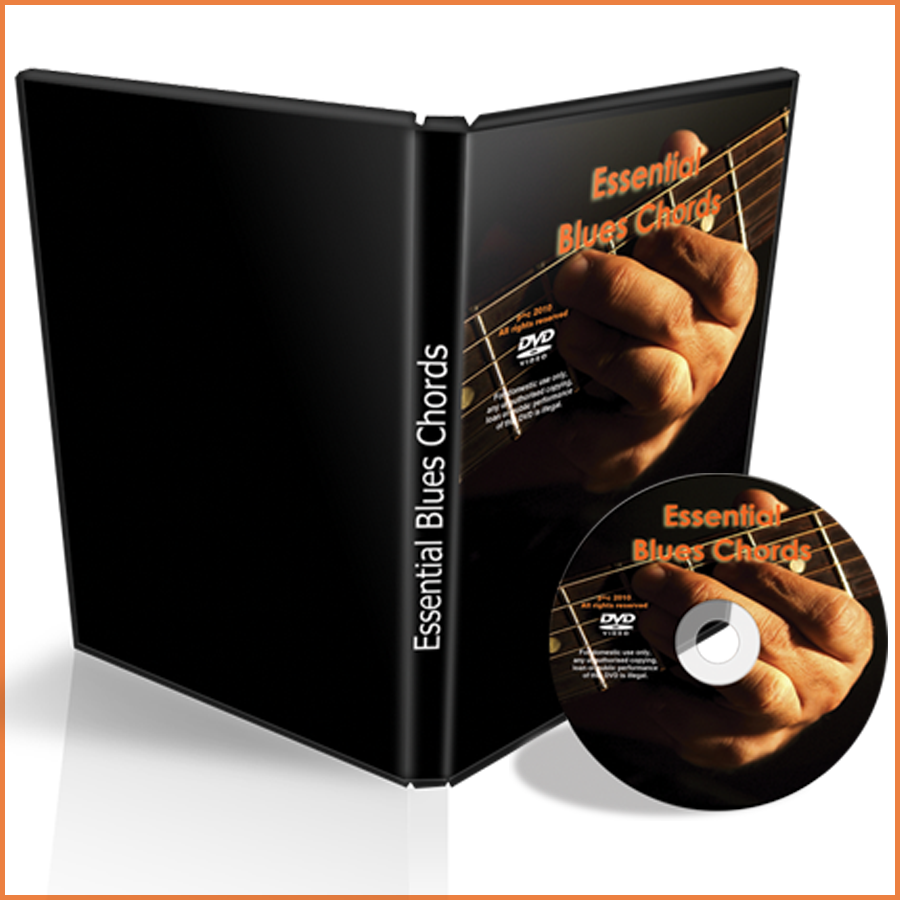 Save
This is a one time payment, NOT a subscription. 3 Payment option is available on the next page.